LGBT Weddings
Congratulations on your engagement. At Event Entertainment we believe that weddings are a time to celebrate a couple's love and commitment to one another. All couples deserve the wedding they've always dreamed of with the person they love and will spend the rest of their life with.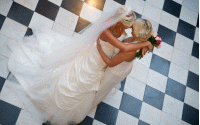 We love doing LGBT weddings. We have found that these events can be the best parties and everyone is ready to kick up their heels and have a great time. The details of each event depends upon the wishes of the couple. What do you preferred being called? Brides, Grooms, The Happy Couple, Partners. How will you handle formalities such as first dance, cutting of the cake and bouquet and garter? We will handle everything where everyone will be comfortable and able to relax and enjoy the celebration.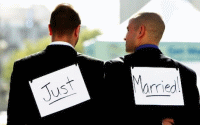 We like to focus on not only the couple but the guest and the party. This is where a great dj will make the transition smooth from ceremony to cocktail to dinner, then dancing and fun. We would love to meet with you and customized your event and exceed your expectations. Please contact us for more information.